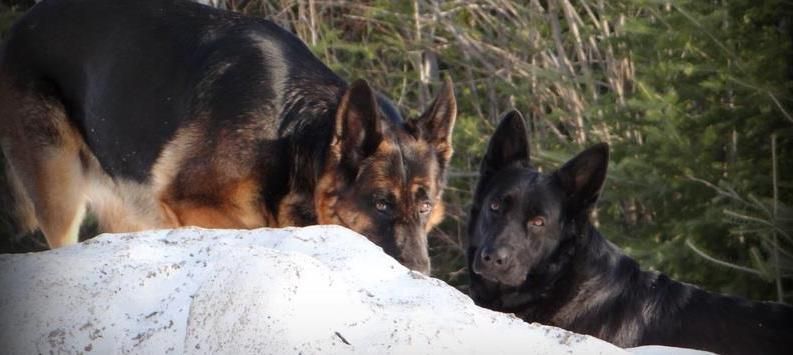 Our breeding dogs are all screened for genetic disease. Conformation, intelligence, drive, personality and temperament are at the top of the list when choosing the right Dam and Sire for your future pup. We are however fussy about where our pups might be placed. If you do not plan on making this a lifelong addition to your family then please reconsider. Our dogs only go to approved homes, we would ask our clients to do their homework on this breed before making any type of decision! Puppy obedience and socializing are also necessary to get most  out of your new pup
We are very fortunate to live in a fairly unpopulated area off the beaten path so to speak, my dogs don't live in a kennel environment but are raised and live in our home. Puppies are socialized with the family from birth and also learn important social skills from their extended families. Our dogs are all fed a raw diet as it's been proven to be the ultimate nutrition for your pets. All our breeding dogs are certified through OFA for hip/elbow dysplasia as well as DM. 
All my dogs are born here and normally live out their lives with us, on occasion if a dog does not pass his/her health testing then because they are young, are rehomed to a companion family to enjoy a full life.